Refinancing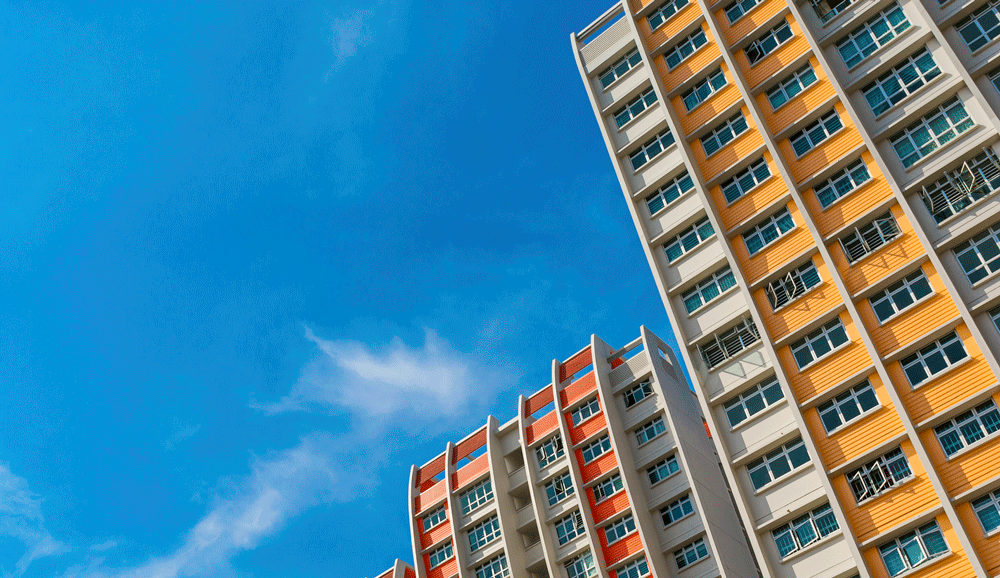 With interest rates set to go up, it could be time to investigate refinancing your home loan. Why would you want to go through all the trouble again? The answer is simple, to save money on your mortgage. The following should help you answer your burning questions about whether or not this course of action is right for you.
What is a refinancing loan?
Refinancing your home loan is when you take out a new home loan with a new lender, or renegotiate the rates with your current lender (called repricing in this instance) The point of doing so is almost always to secure a lower rate of interest that will save you money on your monthly repayments and possibly reduce the life of your loan.
How do I decide if I need to refinance?
Everyone should take the habit to review their bank loan 3 months before it is out of the lock-in period (the loan redemption period for most banks are 3 months notice) With the anticipation of interest rates rising, let us guide you along on how this will affect you.
Interest Rates Hike Analysis
John took a mortgage of $1 million loan for 25 years. The interest rate he is getting is 1.4% per annum and he is paying $3,953 monthly. If interest rates rises to 1.5% per annum (a 0.1% hike), his monthly payments will increase by $47 a month or $564 a year. Although he pays an extra $564 that year, John is actually paying $1,000 more in total interest that year.This is because as interest rate rises, a lesser proportion of monthly instalment goes towards principle repayment and he will end up with a higher outstanding loan amount at the end of the year.
Rule of thumb 1.
For every $1 million loan, a 0.1% increase in interest means an extra $1,000 a year in interest payments. Assuming interest rates rise by 1%, you are looking at additional $10,000 in interest paid yearly for every $1 million of loan. If your loan is $2 million, then every 0.1% increase means $1,000 X 2 = $2,000 increase in yearly interest
Rule of thumb 2.
For a $1 million loan, a 1% increase in interest rates is equivalent to additional $500 monthly repayment.Based on the government view of the average interest rate at 3.5% , the instalments will be expected to increase by $12,000 yearly for every $1 million (2% increase X $500) (above calculations are very close estimates)
Contact Us
Reach Out To Us For A Free Refinancing Consultation And Save Thousands Of Dollars On Your Home Loan Payments
3 step process: Recall, Review, Realize your savings
Recall
Call up your bank, or dig out your current mortgage contract and note down these details.
Are you still in Lock in period ? Any Clawbacks? (Legal, Fire insurance, Valuation)
Review
Find out what interest rates you are paying now and going forth. Find out also what your bank can offer you if you reprice with them. (Reprice = refinance within your existing bank. Usually a $500 – $800 fee.)
Then compare to the following best rates in today's market. (Maybe subject to certain conditions and validity)
Bank A Exclusive rates: 3 year fixed rate 1.38% for year 1 to year 3 (3 year lock in)
Bank B Exclusive rates: 3 year Floating 3mth SIBOR + 0.85% for year 1 to year 3 (No lock in)
The cost for refinancing is estimated at around $3.5k (Legal fees + valuation fees- repricing fee)
Realize (Call us to do a free analysis for you. We are here to help)
Evaluate the numbers. Assuming you are keen on the 3 year fixed package, calculate the total difference in interest for the next 3 years between what your bank is offering, and the best rate in the market now. (1.38% for 3 years); use the rule of thumb method to get your total savings from refinancing. (Eg: if total difference is 1% for all 3 years, you will save $10,000 for every $1m loan by refinancing.) Deduct that figure with the net cost of refinancing $3,500. ($10,000 – $3,500= $6,500). If you end up with a positive number, then it makes perfect sense to do a refinancing now
If you end up with a negative number, then a repricing within your bank is recommended.
If all this is still too confusing, please contact us for a complimentary consultation. Our consultants are all well trained, tenured in their industry, and representing widely with majority of the banks. We assure you reliability, resourcefulness and responsiveness, helping you save thousands of dollars in the process. Our service is absolutely free to you as the banks will pay as a small referral fee for every successful application. Reach out to us for more details on the current best interest rates, and also ideas to obtain cheap financing using your property as collateral to place into investments like stocks, overseas property, or purchasing a car.