We work with Singapore's best Conveyancing Lawyers which allows us to offer you the Lowest Conveyancing Lawyer Fee
Our panel of conveyancing lawyers have thousands of positive feedbacks from customers and bankers. We are able to offer you a lower conveyancing fee than the market rate due to our high volume with these firms and strategic partnership.
What Do Conveyancing Lawyers Do?
Whenever you decide to buy a new home or sell a place, you have to appoint a conveyancing lawyer to go through a process known as conveyancing. This may seem to be an unnecessary delay when all you want to do is quickly move into your new home, but it is actually crucial as the lawyer is able to not only legally transfer the title over, but advise you along the way.
Before Signing Option to purchase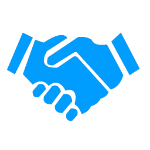 Assist to scrutinize the contract that a seller or an agent has proposed to see if terms and conditions are fair, reasonable and suits your requirements. There have been many instances where buyers engage the lawyers only after signing the option to purchase and finding out that the contract was very biased towards the sellers.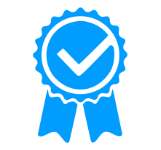 The lawyers can also check up on important facts such as to ensure that the sellers are the rightful owners of the property and have the right to sell to you and also the tenure and size of the property.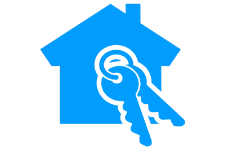 Assist to liaise with sellers lawyers to exercise the option to purchase and set up a conveyancing account.
After Signing Option to Purchase
Bank loan terms, CPF application
Undertake numerous searches to ensure that there are no legal concerns with the property, (eg. illegal alterations, building defects)
Send out legal requisitions to all the various government authorities and departments and also to the Land Transport Authority on whether there are any plans to build roads on the property.
Ask questions to the seller to ensure you have all relevant and crucial information about the property.
Check any formal legally binding contracts to ensure all necessary terms are included. These terms include many important legal provisions for what will occur should your seller try to pull out of the deal after contracts are exchanged.
Breakdown of deposit, fees, stamp duty, taxes and timeline of payments
Preparation of all documents necessary to transfer legal ownership of property to you on completion date
Ensure that the mortgage company has sent sufficient monies to complete your purchase.
On completion date, the purchase monies will be sent to your seller's solicitor and you will then receive the keys to your new home.
Conveyancing Lawyer Cost
At Home Loan Whiz, we have always tried to give the most economical solution to our customers. Hence, we aim to give you the lowest market price for conveyancing lawyer fee.
Whether you're looking to buy, sell, or remortgage your property, our pricing is as low as $2,000 including GST, stamp fees, search, and registration fee.
Answers to all your questions regarding conveyancing and a conveyancing lawyer.
Q. When does the conveyancing process start during home buying or selling?
Usually, the conveyancing process starts the moment a buyer receives an Option to Purchase, also known as OTP. However, this is not always the case. There are many cases in which it can be different and we advise the buyer to consult a conveyancing lower and assess the OTP. This helps you in minimizing the chances of potential conflicts in case of any discrepancy.
Q. How long does the conveyancing process take?
The conveyancing process can take between 10 and 12 weeks on an average.
Q. If I engage Home Loan Whiz for conveyancing, is it conducted by a lawyer?
Yes. We work with Singapore's leading conveyancing lawyers and it's managed by a lawyer that's most suited to your needs considering the area of expertise required and cost.
Q. Is it compulsory to engage a lawyer for conveyancing?
The Singapore Land Authority (SLA) requires that legal documents are signed and certified by certified lawyers from the buyer as well as the seller. So, yes, it's compulsory to engage a conveyancing lawyer.