Standard Chartered Home Loan Options and Interest Rates in Singapore
Nothing beats good old-fashioned security like a home that you can call your own.
With that in mind, why not apply for a home loan to achieve your dream faster. Get your own Singaporean home property now through Standard Chartered's home loan options! Build your home with their wide array of perks now.
Standard Chartered Home Loan Review
Standard Chartered Singapore is one of the many major banks in Singapore. It is a British bank and has been in the city-state for a century and a half already. This reputation, along with its time-tested banking solutions, makes Standard Chartered the choice of many when it comes to private property loans and even HDB loans.
While we're at it, Standard Chartered Singapore offers a wide variety of home loan options to choose from. In fact, to make things simple, they have four options to choose from. These are as follows:
Mortgage One
Home Suite
HDB Home Suite
HDB Bridging Loan
The first two options bring us to private property home loans, while the last two options are mainly for the Housing Development Board (HDB) loans.
Don't be intimidated though, they're simple enough to be understood by the general public. Also, we will be explaining everything in the simplest way in this blog, so that you know all your home loan options along with the interest rates they offer when it comes to Standard Chartered.
Mortgage One is Standard Chartered's solution to lower the interest rates of your home loan in Singapore. The secret lies in their combined pegging of the interest rate to the Singapore Interbank Offered Rate (SIBOR) and the offsetting of the interest payable with the interest earned on your deposit. That way, you indeed get lower interest rates for your home loan.
Think of Mortgage One as the flexible-interest rate solution of Standard Chartered when it comes to private property home loans.
If Mortgage One has a flexible or floating home loan interest rate, Home Suite has the fixed interest rate. It's that simple. Standard Chartered also offers no processing fee for this one, making it less of a hassle. It also comes with e-Statements so that you can keep track of your home loan in the comfort of your online gadgets. The minimum loan size for this kind of loan is SG$100,000.
Similar to Home Suite, the HDB Home Suite is tailored towards HDB properties. It has the same perks as their Home Suite.
However, if you're buying another flat from the HDB resale market or HDB themselves, you may want to consider the next option.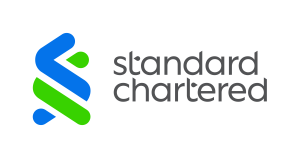 This HDB home loan is for people who are waiting for the sales proceeds of their existing property. The new property needs down payment, and the HDB Bridging Loan does exactly that – it lends you money so that you can "bridge" yourself unto the next property.
The interest rate is heavily reliant on the SIBOR plus 2% per annum.
What's the Best Standard Chartered Singapore Home Loan for Me?
This is a tough choice to make especially if you don't know what you're dealing with. Luckily, there's Home Loan Whiz to do the entire math for you! We will find the best home loan options with the best interest rates for you so that you won't have to worry or stress yourself in finding the best home loan option out there.